RETURN TO NEWS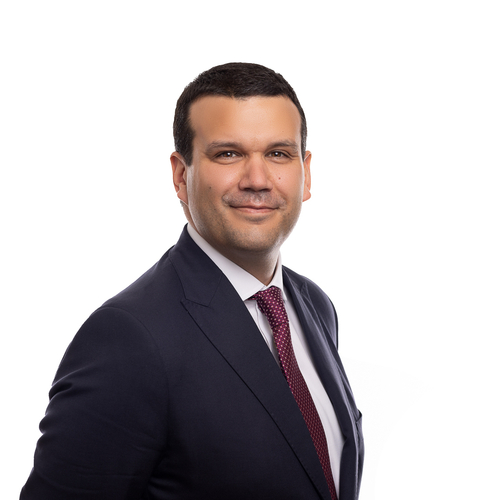 Astatine Investment Partners Appoints Ben Catt as Partner, Head of European Investments
Aug 31, 2022
Astatine Investment Partners Appoints Ben Catt as Partner, Head of European Investments and Member of Astatine Investment Committee

Astatine Investment Partners (formerly Alinda Capital Partners), a leading alternative investment firm specialising in mid-market, core-plus infrastructure, today announced that Ben Catt has joined the firm as a Partner and Head of European Investments. Based in the firm's London office, Ben will oversee Astatine's investment strategy in the UK and the rest of Europe, and build on Astatine's existing strengths in transportation, utility-related and digital infrastructure. Ben will also join the firm's Global Investment Committee.
Ben joins Astatine after spending over a decade at Evercore, where most recently he was Senior Managing Director and Co-Head of the Utilities, Infrastructure and Transport Group at Evercore, across Europe and Asia. Ben has advised Astatine on a number of occasions, including on the take-private of Energy Assets Group and the sale of South Staffordshire Water Group to KKR. He has advised several other leading global infrastructure investors during his 20-year investment banking career including 3i Infrastructure, Antin, CPPIB, GIC, Goldman Sachs, I Squared Capital, JPM, KKR, Macquarie, Q-Super, OMERS, OTPP and USS. We are very excited to welcome Ben to the team.
"Ben brings incredible depth of experience as a leader and advisor across a broad range of infrastructure sub-sectors," said Astatine's CEO and co-Managing Partner, Jim Metcalfe. "We are delighted to welcome him to Astatine as we enter the next exciting stage of growth as a firm. We look forward to his contributions to the platform as Head of European Investments, and across our core-plus strategies".
"I am excited to be joining Astatine Investment Partners to spearhead further investment activity in Europe. Astatine is one of the last fully independent, global, mid-market infrastructure managers and I'm looking forward to being part of this next chapter of growth", said Ben.
About Astatine Investment Partners
Astatine Investment Partners is a leading, independent, mid-market private equity firm focused on infrastructure investments.
Based in Greenwich CT and London, AIP manages three funds that invest in infrastructure in North America and Europe. We target investments in the digital, transportation, utility-related and essential services sectors, with the objective of generating attractive risk-adjusted returns for investors through a combination of capital appreciation and a strong focus on cash yield.
Astatine was founded in 2005 as Alinda Capital Partners and is one of the world's most experienced infrastructure investment firms. Alinda Capital Partners changed its name in 2022 to Astatine Investment Partners, to reflect the shift from our origins as a large-cap, core focused manager to focus from 2014 onwards on the mid-market, core-plus space. Astatine specializes in carveouts, take privates of public companies and the formation of strategic partnerships.