RETURN TO NEWS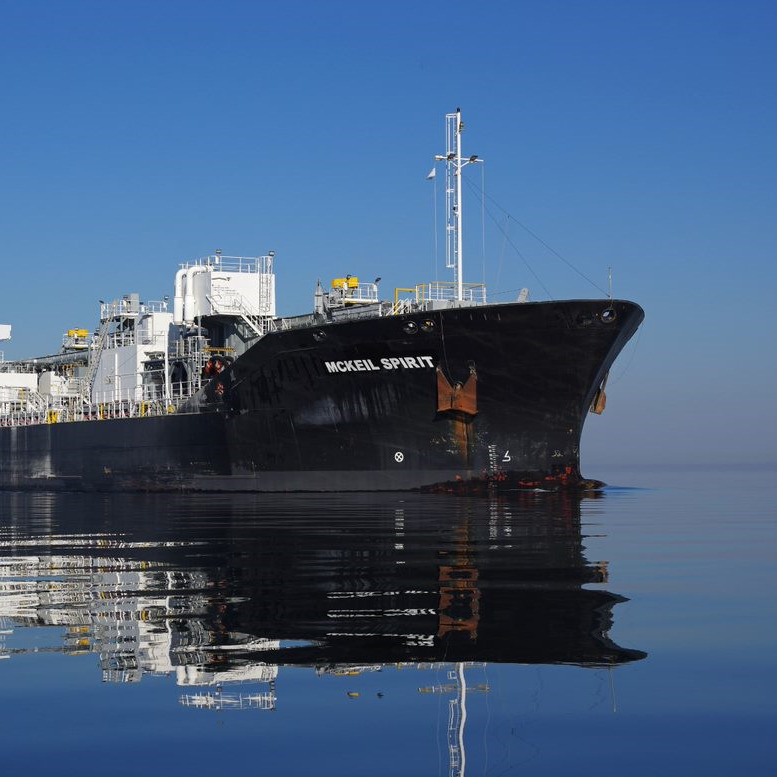 Astatine Investment Partners to Acquire McKeil Marine
Nov 03, 2023
Greenwich, CT – November 3, 2023 – Astatine Investment Partners ("AIP" or "Astatine" formerly Alinda Capital Partners), a leading private equity firm focused on infrastructure investments, today announced that it has acquired McKeil Marine Limited ("McKeil" or the "Company"), a Canadian marine transportation business, from TorQuest Partners.
Founded in 1956, McKeil is one of Canada's leading marine transportation and project service providers. The Company's highly skilled crew operates a modern and customized fleet of 13 dry and liquid bulk vessels as well as the largest in-class fleet of tugs and barges on the Great Lakes in Canada. McKeil delivers customized transportation and project services to a wide range of customers and industries across the Great Lakes, St. Lawrence Seaway, East Coast and the Canadian Arctic.
We are excited to partner with one of the most innovative and trusted marine service providers in Canada," said Jim Metcalfe, CEO and Co-Managing Partner of Astatine. "McKeil provides meaningful downside protection through its long-term inflation-linked contracts. There is also a tremendous opportunity to evolve its service offerings and strategically expand its diverse fleet. We look forward to working closely with McKeil's management team and talented crew to further build upon its market leadership and historical growth."
Astatine has invested in more than 30 infrastructure businesses across North America and Europe that serve over 100 million customers annually in more than 550 cities globally. With investments across the digital, transportation, utility-related and essential services sectors, Astatine's other current investments include ACL Airshop, a global leader in air cargo unit load device logistics; PECO Pallet, a leading transportation and logistics company; and Virginia International Gateway, the most highly automated container terminal in North America.
We are thrilled to be partnering with Astatine Investment Partners on the next chapter of McKeil's growth journey and look forward to working together in pursuit of our long-standing mission to become Canada's premier marine transportation provider," said Scott Bravener, CEO of McKeil Marine. "We are confident that Astatine's track record helping to scale marine transportation and logistics businesses makes them the ideal long-term partner for McKeil."
Astatine worked with National Bank Financial as sole financial advisor, Cassels Brock & Blackwell LLP as legal counsel, Holland & Knight LLP as regulatory counsel, RSM for financial and tax diligence, and Mercator for commercial due diligence.
About Astatine
Astatine Investment Partners is a leading, independent, mid-market private equity firm focused on infrastructure investments. Based in Greenwich CT and London, AIP manages three funds that invest in infrastructure in North America and Europe. We target investments in the digital, transportation, utility-related and essential services sectors, with the objective of generating attractive risk-adjusted returns for investors through a combination of capital appreciation and a strong focus on cash yield.
Astatine was founded in 2005 as Alinda Capital Partners and is one of the world's most experienced infrastructure investment firms. Alinda Capital Partners changed its name in 2022 to Astatine Investment Partners, to reflect its shift from a large-cap, core focused manager to focus, from 2014 onwards, on the mid-market, core-plus strategy. Astatine specializes in carveouts, take privates of public companies and the formation of strategic partnerships. For more information on AIP, please visit: https://astatineip.com/.
About McKeil Marine
Established in 1956, McKeil Marine provides marine transportation and project services for a wide range of industry sectors. McKeil earned a strong reputation as a dynamic, innovative and trusted marine solutions provider for customers across the Great Lakes, St. Lawrence Seaway, East Coast and the Canadian Arctic. Industry analysts consider the business to be an exemplary Canadian success story that has remained true to the vision of its founder, Evans McKeil: Maintaining a commitment to its people, its customers and the communities in which it operates. For more information on McKeil Marine, please visit: https://mckeil.com/.
Media Contacts
Longacre Square Dan Zacchei / Kate Sylvester
dzacchei@longacresquare.com / ksylvester@longacresquare.com